May 17, 2008 – Somewhere near Nashville, Indiana.
Every so often you get to meet people that seem like family after meeting them for five minutes. That's just how this weekend went. We got contacted by Stephanie and Andrew awhile back and they told us about their plan for a surprise wedding in the woods with nothing but the officiant and us as the witnesses! How cool! They figured beautiful pictures would soften the blow to their stunned parents. After being together for nine years it was something expected, but after waiting that long they'd probably be upset for missing it. After applying for their marriage license however they suddenly realized it was going to be in the paper, so the parents had to be told. 
Fast forward to yesterday. We arrived in the afternoon at a beautiful Cabin in the woods, and was greeted by Cooper right at my car door, the couples black lab. He's such a sweetie!! We soon met the parents, and the bride's sister, all of which were fantastic and treated us like gold, offered us a beer, and told us to relax.
I knew then, these were our kind of people.
The ceremony was wonderful, and was so intimate, amongst the sounds of the trees and the birds chirping, the sun creeping down over the cabin, everyone in camping chairs taking pictures with their cell phones, their dog eating a stick off at the end of the porch, music playing softly in the background and the perfect breeze. I felt like I was in some far off place, with no one for miles. I could say more, but why not show the pictures instead!! 😀
I love the expressions on peoples faces during preparation.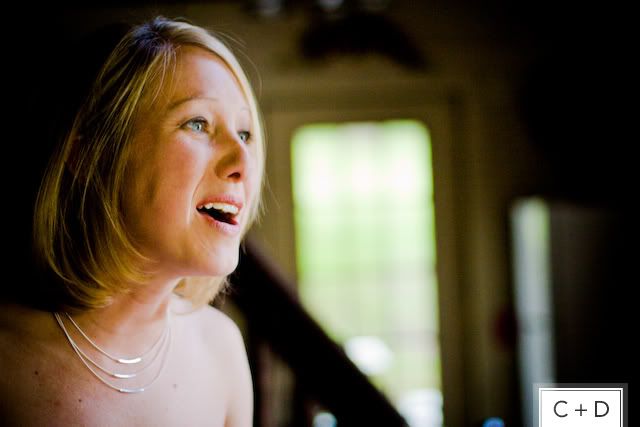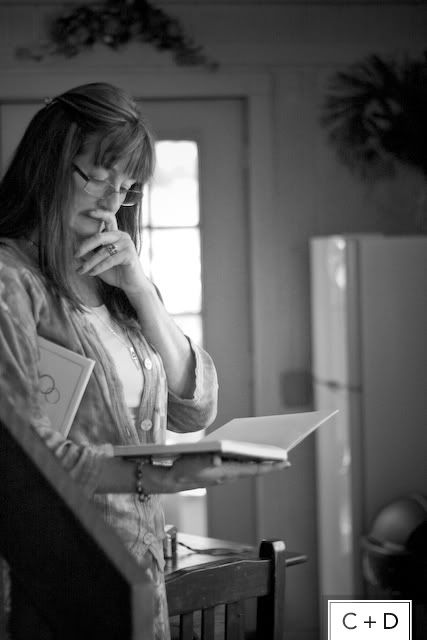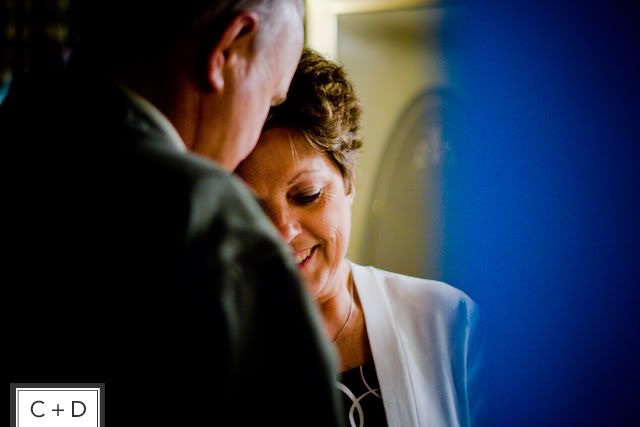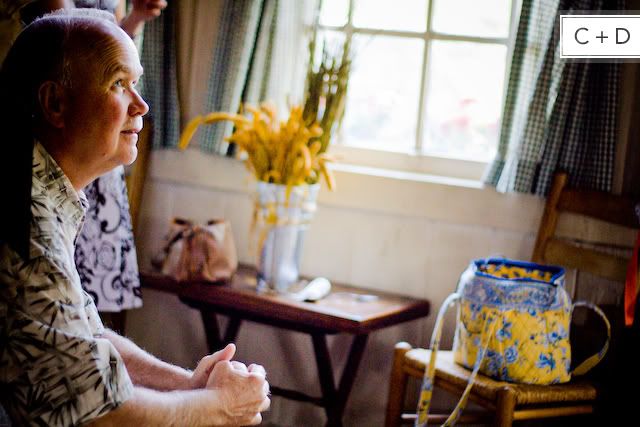 Cooper waiting for his cue. Good Boy!
Cooper is totally part of the family.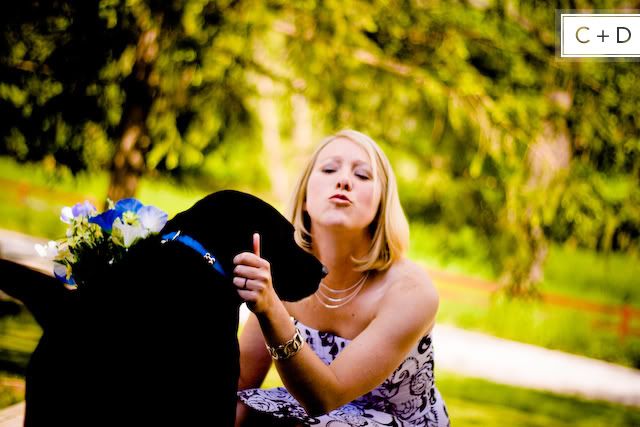 Andrew is such a sweet guy! He was trying to hide getting emotional. 🙂
Stephanie was always cracking up! We loved her!!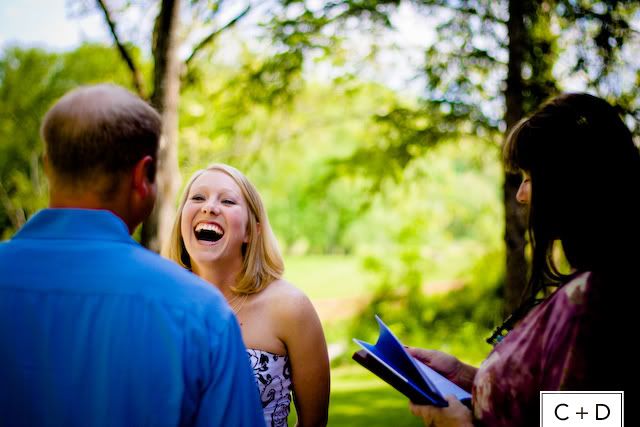 Cooper's candid photo. 😛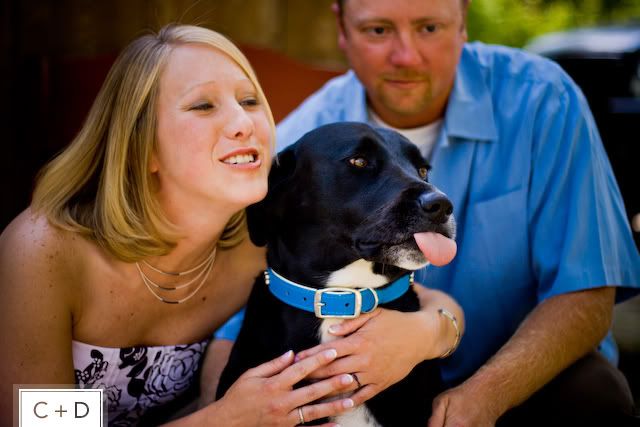 And of course the formal.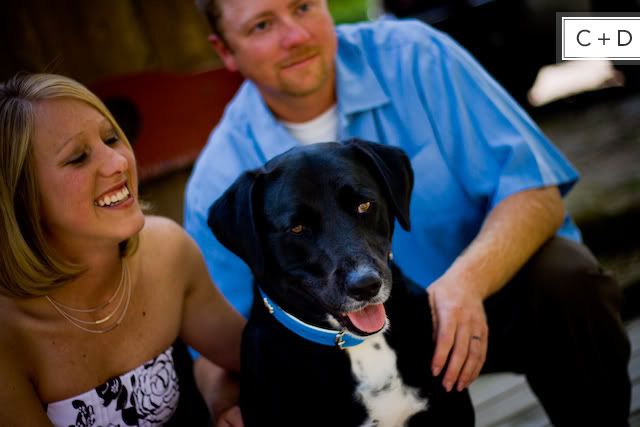 So they also did something really cool! Instead of the rings that people normally get they went and did something a little more 'permanent'. They got an infinity symbol tattooed on their ring fingers!! That's what I call committed!!!
Everyone getting shots of the 'rings'.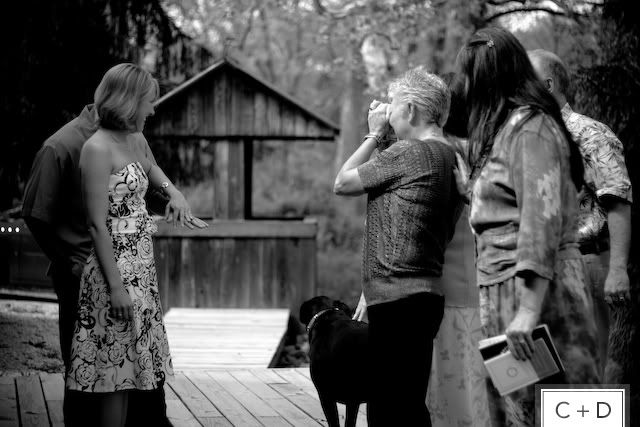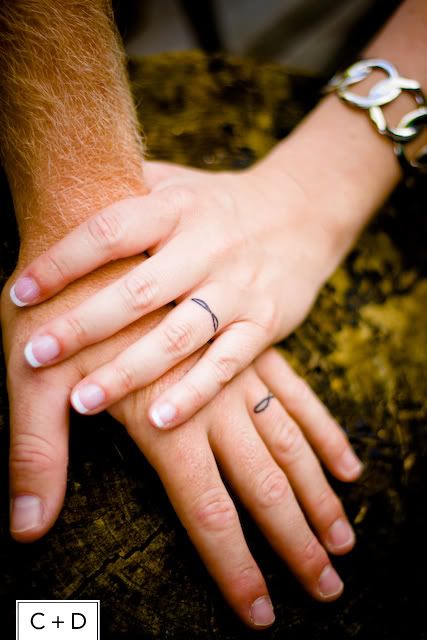 I love the details!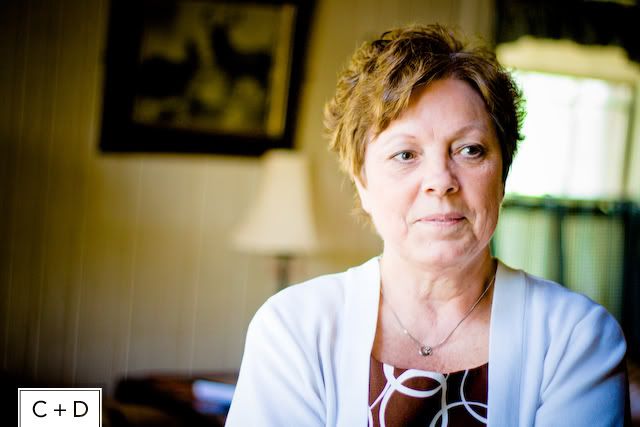 We love happy faces!
Proud. 🙂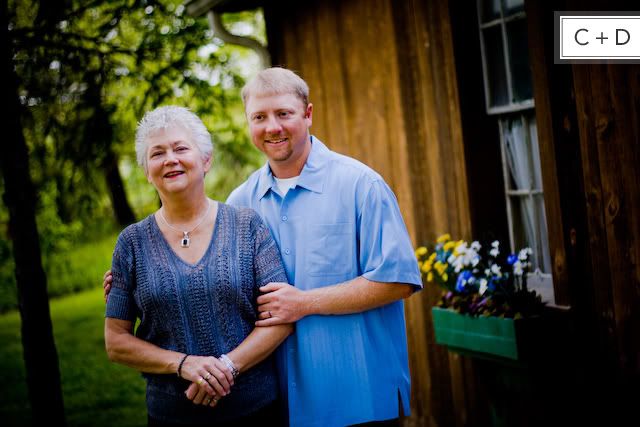 This is my shot and the next is Cat's.
How's that for a view at your wedding? Spetacular!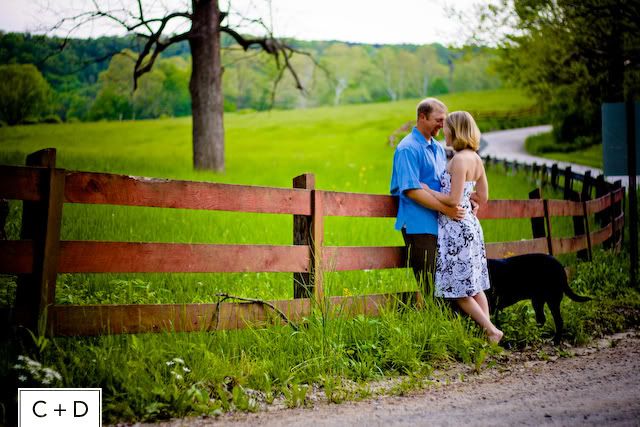 Cooper was tired after a hard day of being photographed. 🙂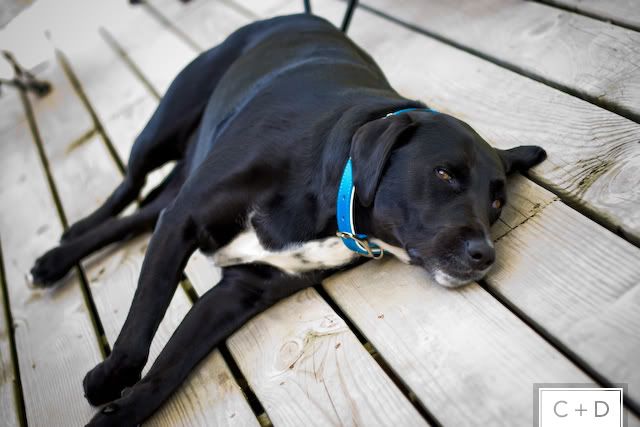 So what an awesome wedding, huh?? The family was great, the sights and sounds were wonderful and a good time was had by all!! Then they started cookin' as we left and we sneaked a peek! Potatoes, and veggies, stick of butter, pepper, bacon, all wrapped in foil and put in the oven?? I am so there! Seriously, guys, you best send me the recipe so I can cook it this month during my 'Cook 30 Meals for Cathy' challenge.
Thanks for an awesome weekend guys!!! CONGRATS!
-David