April 26th 2008 – Bloomington, Indiana.
This past Saturday was a BLAST!!!  We spent the evening with Molly and Neal on I.U. campus, which, though I hate to admit it, is even prettier than Purdue's campus. There are tulips and flowering trees everywhere and we couldn't get enough of it.
Molly & Neal were so much fun, and so easy to take pictures of. They've known each other since high school and are so much in love. Those two had no problem cuddling up to each other for the camera 🙂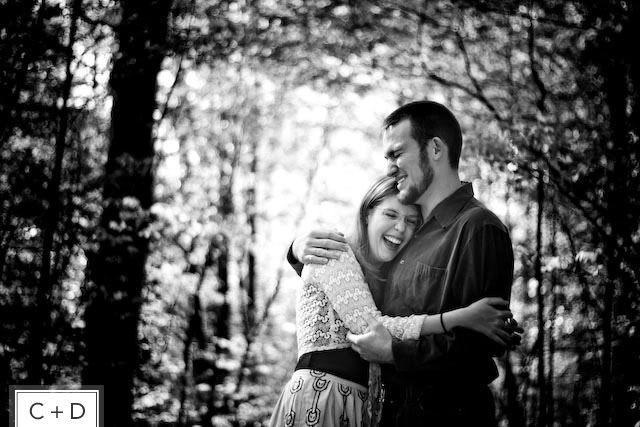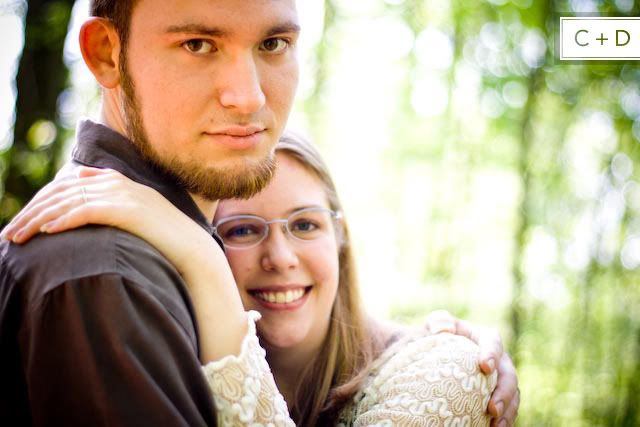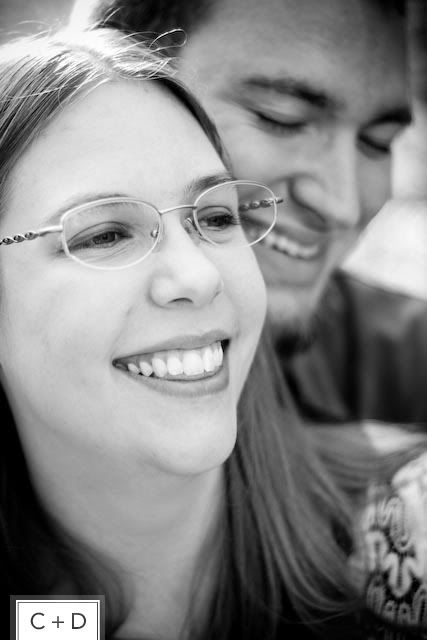 btw— it's important to know in this next shot that David is really afraid of heights, or rather falling from them. And even though this doesn't look very high (there was a 7-foot ditch behind him), he was pretty freaked out and insisted that I catch it on film or, um . . . compact flash card 🙂
And here's the awesome shot that he risked his life for 🙂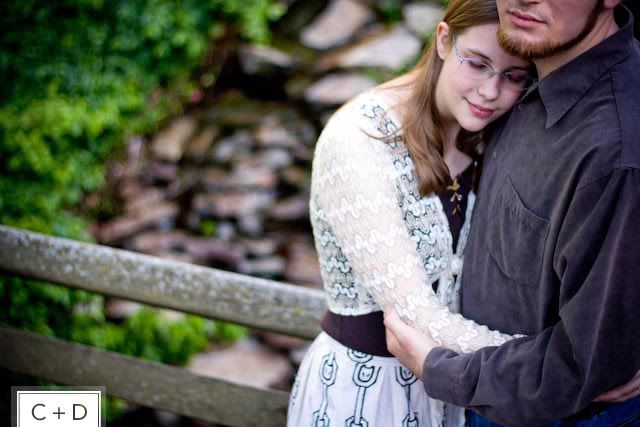 Yes, that's me behind that rock 🙂
And here's the shot I was getting. It's super-traditional, but it really shows how crazy-pretty that campus is. It would seriously suck to have to sit though a calculus class and look out the window to see a view like that.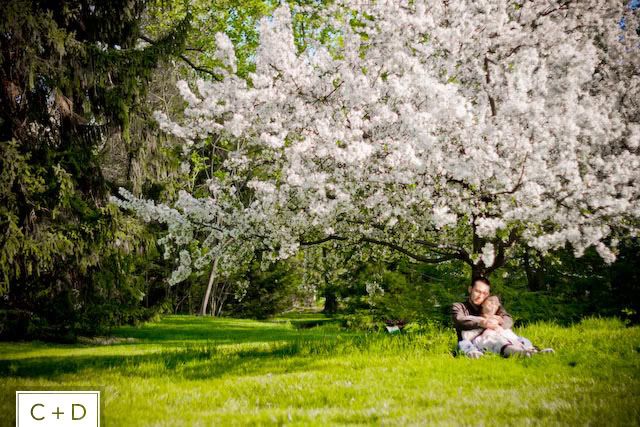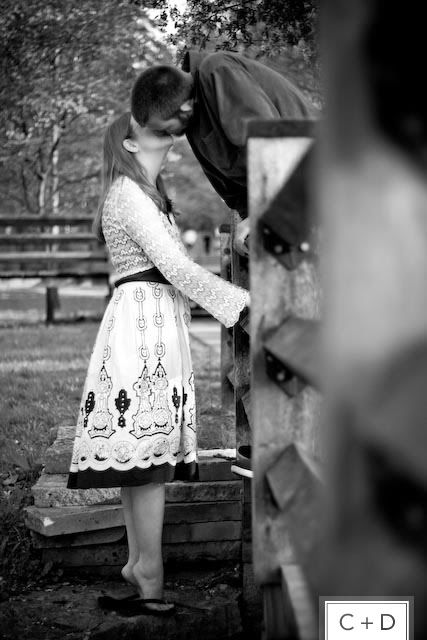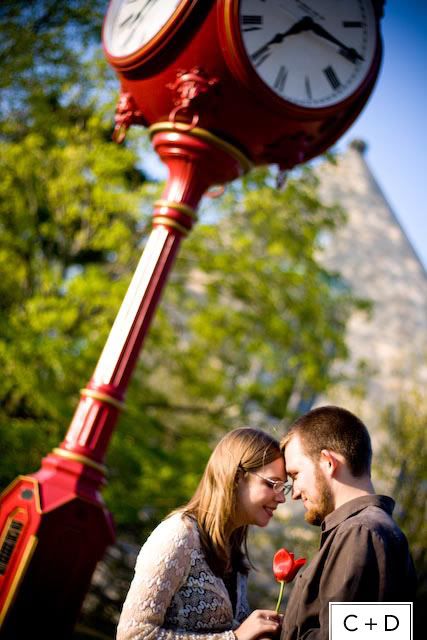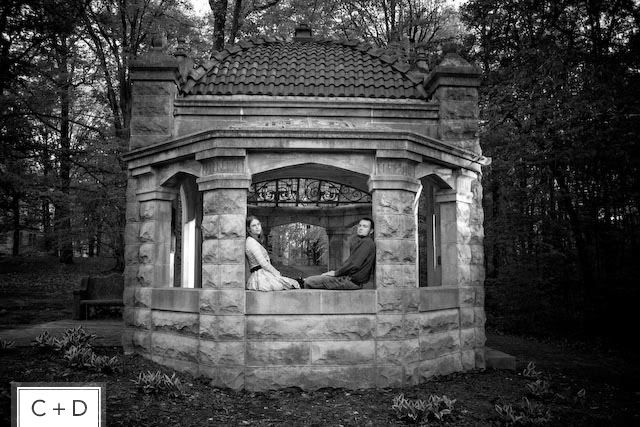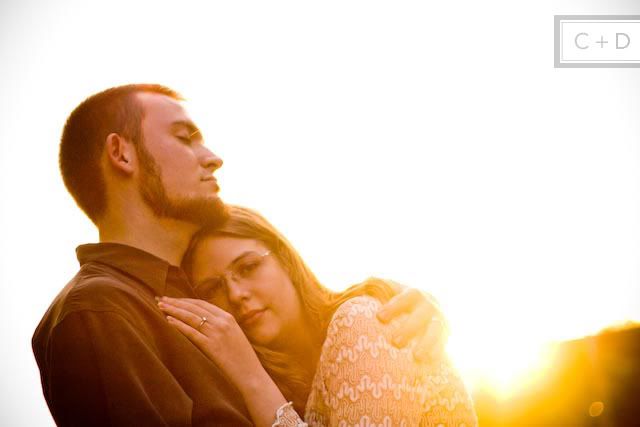 Thanks, you two, for an awesome day, and we cannot wait for your wedding in August!
Lots of love, Cat