May 19, 2008 – Bloomington, Indiana.
So, friday (yes, last friday) I got a phone call from a slightly petrified gentlemen by the name of Brandon. Brandon wanted to propose to his girlfriend, Meghan, and he would love to have photos taken. I tried not to scream, something like this almost never happens (shocking I know)! I calmly asked when it would be and there was a slight pause. Then he said Monday and apologized for the short notice. Our photo-buddy Jenny had referred him to us because she was unavailable and his ring was probably going to be late and he was very worried. He wanted it all to be perfect. See, the stone he picked didn't fit in the ring, so he had to have it shipped to seattle to get made and sent back in two days. Holy Cow.. SOMEHOW it ended up making it so we were on for Monday! Cathy (my amazing wife, and lens-mate) was unavailable because she would be out of town for Sunday and Monday. I told him this wouldn't be a problem and I would make it happen.
How I desperately wished she could have been there. 
Brandon and I came up this whole scheme going about how I would say I was working for a local magazine taking photos and wanted to get their picture as they walked up and then it happened. It rained. Poured. Then Drizzled. Then kept raining. So I rushed into the closest college store grabbed two IU umbrellas. I called up Brandon, and said, "I'll make it work." There I waited with the company of the girls at the store who listened to the couple's story and watched from the window with anticipation. Fast forward. I ran up to the couple and said I was taking photos and getting portraits of couples in the rain, offered an umbrella to the sweet couple and had them pose. I held the other umbrella over my head while I took the photos.
Then he got down on one knee.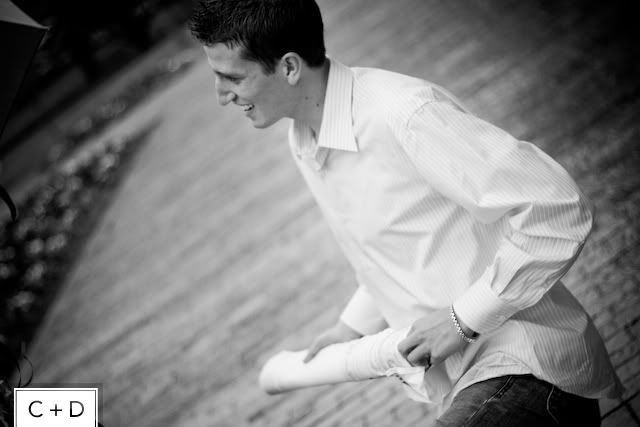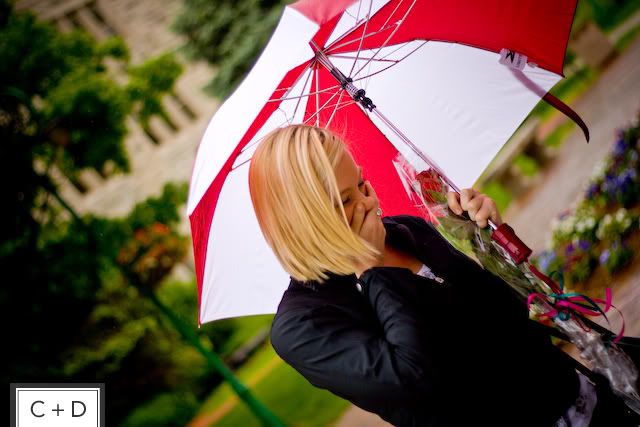 She said, "YES!" of course!
She suddenly notices her crazy-awesome new ring.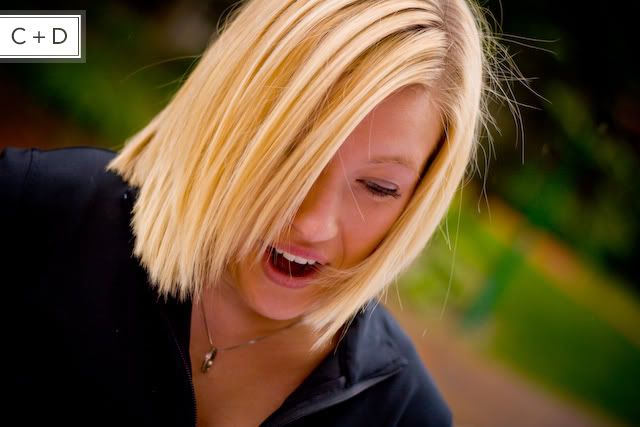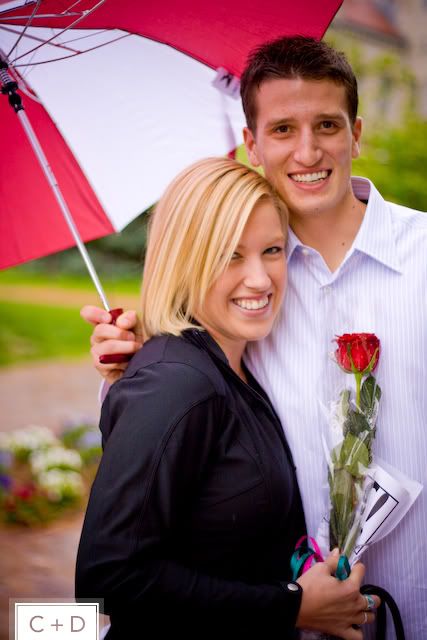 Have to call Mom! Brandon had already told her. 😀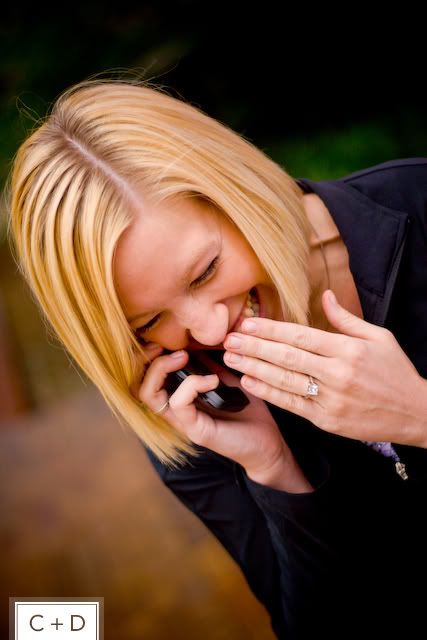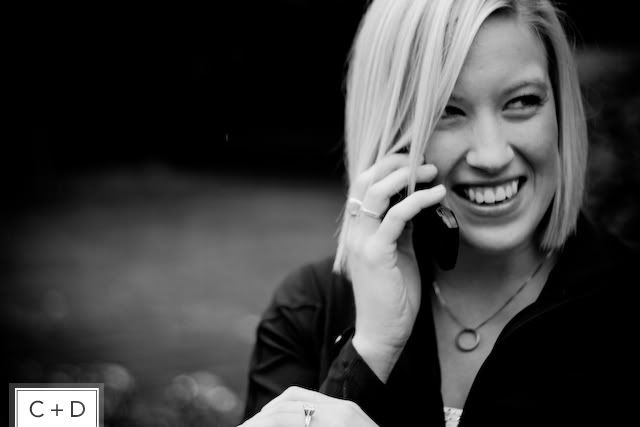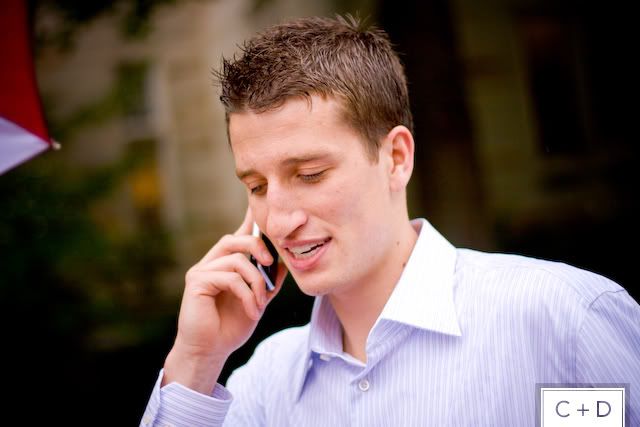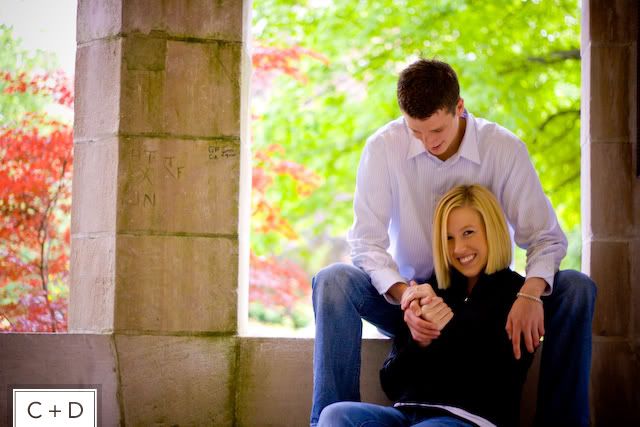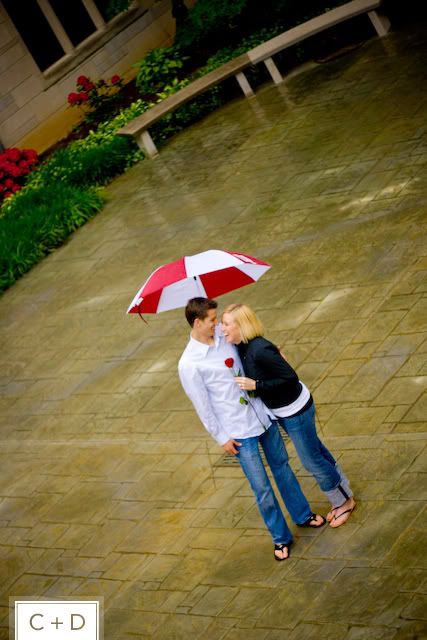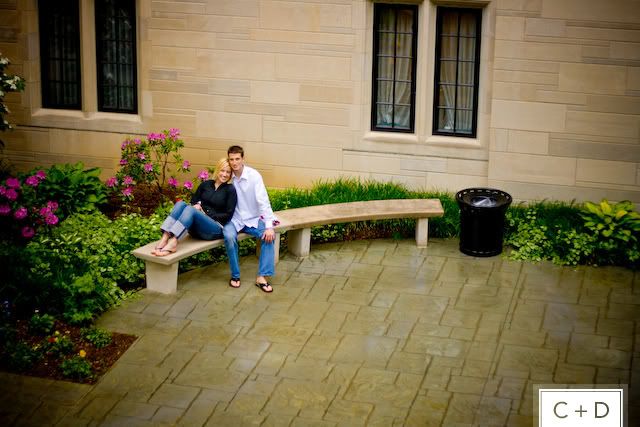 I absolutely LOVE this photo. 😀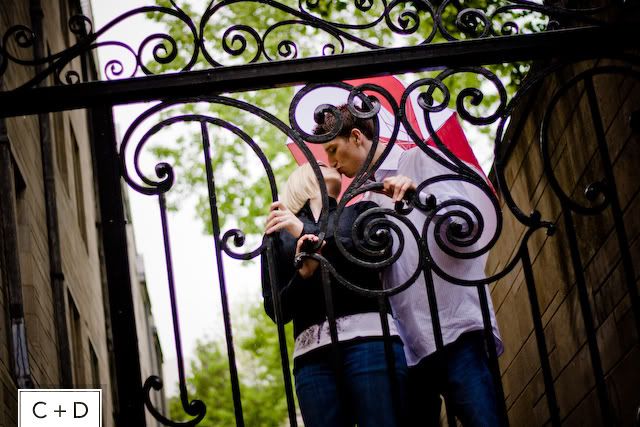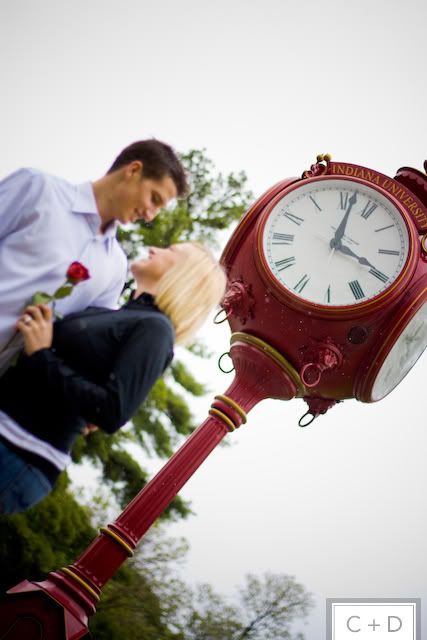 "Art" 😀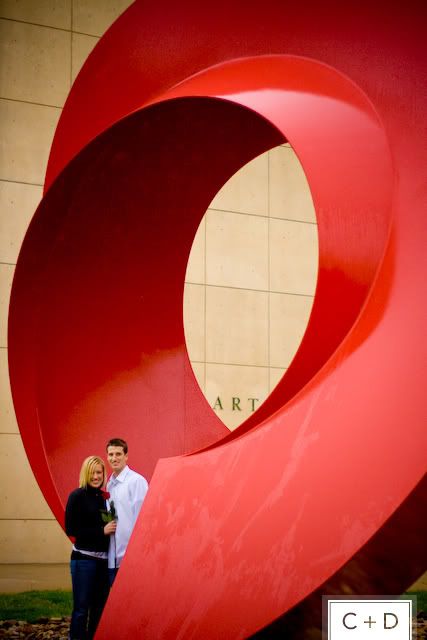 We were trying very hard to get a picture here with no cars, we finally got it, but I just loved the way this one turned out so I had to post it instead! 😀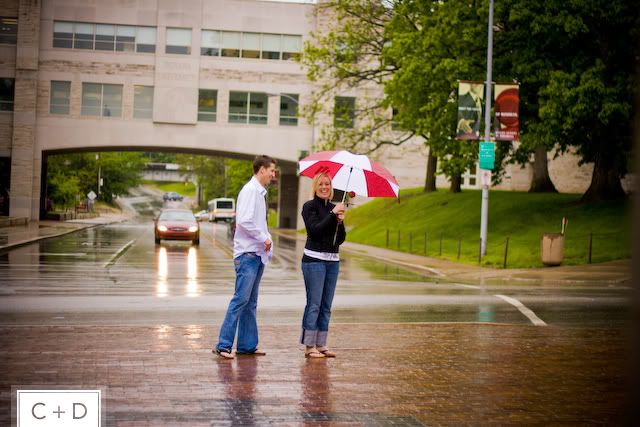 I've never felt so many emotions before at an engagement shoot. The excitement of shooting a couples first moments of true bliss with one another. Seeing love being kindled inside my viewfinder and having the honor of capturing it (cheesy, I know). Missing my wife, and feeling so lost at a shoot without her (we almost never shoot alone), and praying these two have the same unbridled love that Cat and I have for each other. The worry that I would get caught in a downpour and my camera would get soaked through. But more than anything was the absolute joy I felt shooting their day. I LOVE what I do. I live for this.
Thank you both for an amazing day and I look forward to more photos of you two next year.
-David.
Update: So this evening after our trip back from Nashville, Indiana to celebrate our 1-year anniversary (details coming soon don't worry) I saw a post that one of our favorite photographers, Jasmine Star, had put on her blog about shooting a wedding in the rain. You'll have to check it out! ..I am perplexed however of how the umbrella from our shoot ended up all the way in California! How strange! 😀
Click here to check it out!